April is
 Month!
Brought to Arizona in 2002, and coordinated by the Arizona State Library, Archives and Public Records, a division of the Secretary of State, ONEBOOKAZ is an exciting program that brings communities together through literature. Beginning in April every year, this program encourages communities across the State of Arizona to read the same book at the same time and participate in discussions and programs centered around that book. The 2014 ONEBOOKAZ focuses on Arizonans as content creators with an eBook writing competition that was held during November. The selections are now available for digital download. (ONEBOOKAZ Step by Step download instructions)
Download the Winners!
OneBOOKAZ 2014
Lauren Greasewater's War
Stephen Hirst
For Kindle | Other eReaders
Corr Syl the Warrior
Garry Rogers
For Kindle | Other eReaders
The Space Adventures of Jack Smacker
Mike Giglio
For Kindle | Other eReaders
The ONEBOOKAZ project is supported with funds granted by the Arizona State Library, Archives and Public Records, a division of the Secretary of State, under the Library Services and Technology Act, which is administered by the Institute of Museum and Library Services. Many community partners help make the program possible.
---
6th – 12th graders  can win big bucks when they use their creativity. Click here for more information–
Special Features and News from the Library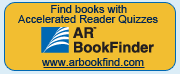 Find books in your reading level then check our catalog for availability
 Ebooks Are Here!
The Snowflake-Taylor Public Library thanks to the Navajo County Library District is pleased to offer eBooks through Freading. Freading has thousands of titles to download to your eReader. Freading™ has its own apps for the
iPad® and iPhone®
, and its own apps for
Android™ tablets and phones
. It is also compatible with the Kindle Fire, the Nook devices, and Kobo devices. 
Patrons have 3 tokens per week to use to download a book. Most books require just one token but bestsellers require four tokens to download. Thus, you can have access every other week to a bestseller. Some mid-range titles require two tokens.
Unused tokens roll over each week for a four week period, a week being defined as a Monday to Sunday period of seven days, beginning at 12:01AM Monday, Eastern time, and going to midnight on Sunday. At the end of the fourth week from the time you first logged in, unused tokens are cleaned out of your account, except for your original weekly allotment. The rolling over process then starts all over again, as a new four week cycle has begun.
Click here or on the Freading Logo above to go to the Freading website to register with your patron library card, which you must have to use this service. Have fun and happy eReading!

                                                                                         Genealogy Links
             
                           
                              
Tumblebooks
 
Catalog Your Books Online – Free!   
Download Audio Books for all ages – Anytime – Anywhere! Click on the image above for more information
Librarian Cathie McDowell
 Cathie can be contacted at library@ci.snowflake.az.us.